See my work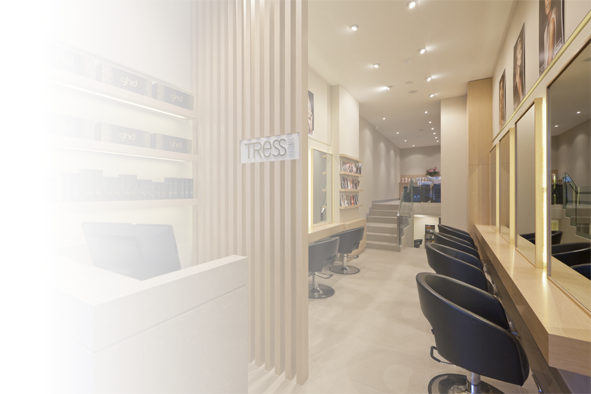 Situated on Oxford Street in the heart of the Paddington village, TRESS offers you a unique combination of a bustling, vibrant space whilst maintaining all the warmth of your local salon.
The salon is led by owner and director Estelle Mitchell and supported by her accomplished TRESS Team whose goal is to make your visit comfortable, enjoyable and fun.
Internationally trained and having spent the better part of 2 decades in the industry Estelle has a strong understanding of hair and passes this skill and dedication on to her team. TRESS is a recognised platinum L'Oréal pro salon and, through this close relationship has exposure to all the latest trends and training, reinforces Estelle's beliefs in the importance of continuing to refine, grow and develop her skill set and that of the salon.
Offering a wide range of services to the chicest of Sydney's locks for over 4 years and with combined experiences including styling on the high streets of London, designing editorial shoots, assisting in backstage styling and on stage education presenting, just to name a few. This is a team of true professionals who can deliver couture colouring and innovative cutting with a true focus on service and customer satisfaction.
When you are at TRESS you will experience great hair in the friendliest of atmospheres, where to your stylist you truly are the most important person.
Contact
Tress Hair
Phone: 02 9360 8868
E-mail: info@tresshair.com.au
Opening Times
Monday: 9AM - 6PM
Tuesday: 9AM - 6PM
Wednesday: 9AM - 8PM
Thursday: 9AM - 9PM
Friday: 9AM - 7PM
Saturday: 9AM - 6PM
Sunday: Closed
Don't forget to register with the Best TRESSed Club for the latest promotions and discounts and For your convenience you can always book your next appointment online.
Follow us on your favourite social media to keep in touch with new promotions and stay connected with TRESS Hair!